"Growing with You – As a Trusted and Innovative Partner".
is the vision AGC Vinythai employees adhere to in running the business for stakeholders. The aim is always to ensure that every achievement not only benefits the company, but also all stakeholders and society in general, both directly and indirectly.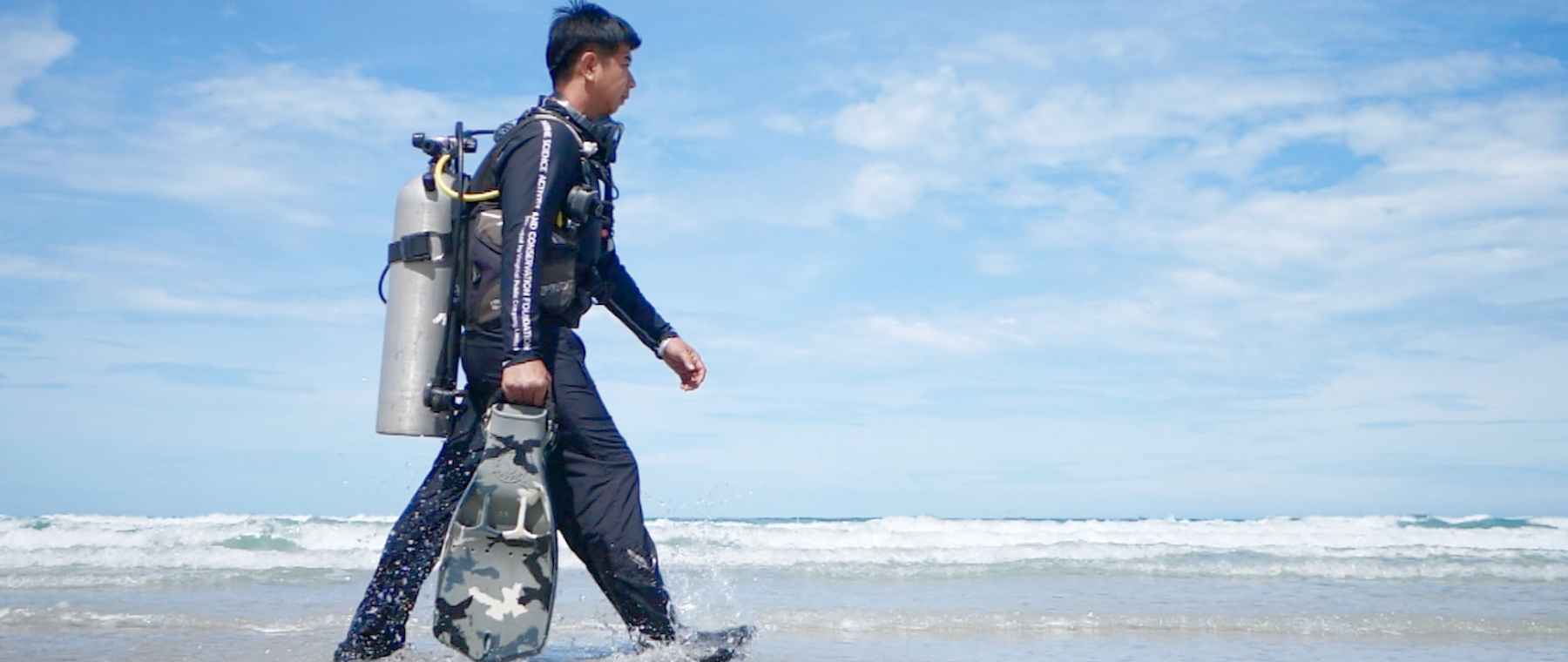 Our corporate social responsibility projects are prime examples of our commitment to making people's daily lives better, not least our Coral Cultivation Project, of which we are particularly proud.
According to Thailand Development Research Institute (TDRI)*, Thailand's maritime zone extends across over 320,000 square kilometers, accounting for about 60% of Thailand's total territory. The country's coastline stretches some 3,100 kilometers, involving 23 provinces. The economic value of these sea areas amounts to around 24 trillion baht (approx. US$750 billion), according to a Marine Knowledge Management Subcommittee report.
Coral reefs are vital habitats that provide shelter, protection and nurseries for marine animals that are crucial elements in food chains. Moreover, the wonders of the underwater world also generate high tourism revenues. Thus, Vinythai's contributions to securing these marvelous marine and coastal resources through its Coral Cultivation Project do much to help pave the way to Thailand's sustainability at the sea.
* https://tdri.or.th/2020/09/blue-economy-thailand/
Started in 2003, the "Coral Cultivation Using PVC Pipe Project", to give the project its full name, is run by Marine Science Activity and Conservation Foundation supported by Vinythai Plc where Mr. Prasan Sangpaiboon is the Chairman. The Foundation started with a pilot project that cultivated 10,000 branches of coral in the sea at Samaesan. The flourishing of those coral branches and the acceptance of stakeholders convinced the Foundation of the feasibility of scaling the project by cultivating 80,000 more branches of coral in five targeted areas in the Gulf of Thailand. These were: Chong Samaesan Coastal Area in Chon Buri province; Kham Island in Chon Buri province; Samed Island in Rayong province; Wai Island in Trad province, and; Talu Island in Prachuap Khiri Khan province.
Thus the "Vinythai Collaboration Cultivating 80,000 Coral Branches for His Majesty the King" project was initiated in commemoration of the 80th birthday anniversary of His Majesty the Late King Bhumibol Adulyadej, in 2007. Her Royal Highness Princess Maha Chakri Sirindhorn graciously presided over the project launch and seeded the first coral branch.
The mission was massive and human resources limited. But thanks to the Department of Marine and Coastal Resources, Rambhai Barni Rajabhat University, Royal Thai Navy and communities, our long-term partners with which we have been working shoulder to shoulder for over 10 years now, the targets were accomplished and the goals achieved. And lest we forget, 120,000 students and volunteers who joined various coral cultivation activities have also been key to those successes.
Daring to dream yet bigger, the company, together with the Foundation and partners, has now doubled down on their shared commitment to marine and coastal resources conservation for the country's sustainability. The target for the next phase is to cultivate coral for all 23 seaside provinces. To move the project forward, Vinythai and the Foundation invited the Department of National Parks, Wildlife and Plant Conservation, and the Aquatic Resources Research Institute, Chulalongkorn University, to also collaborate, and they accepted.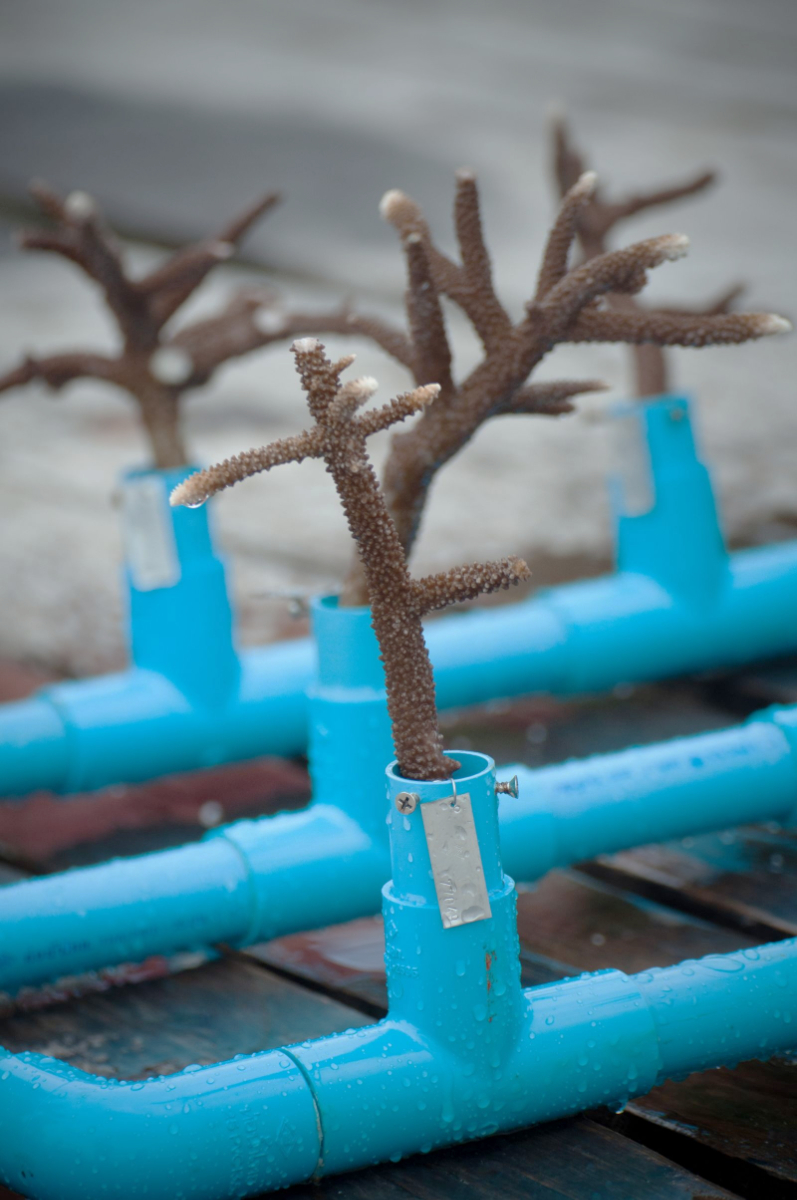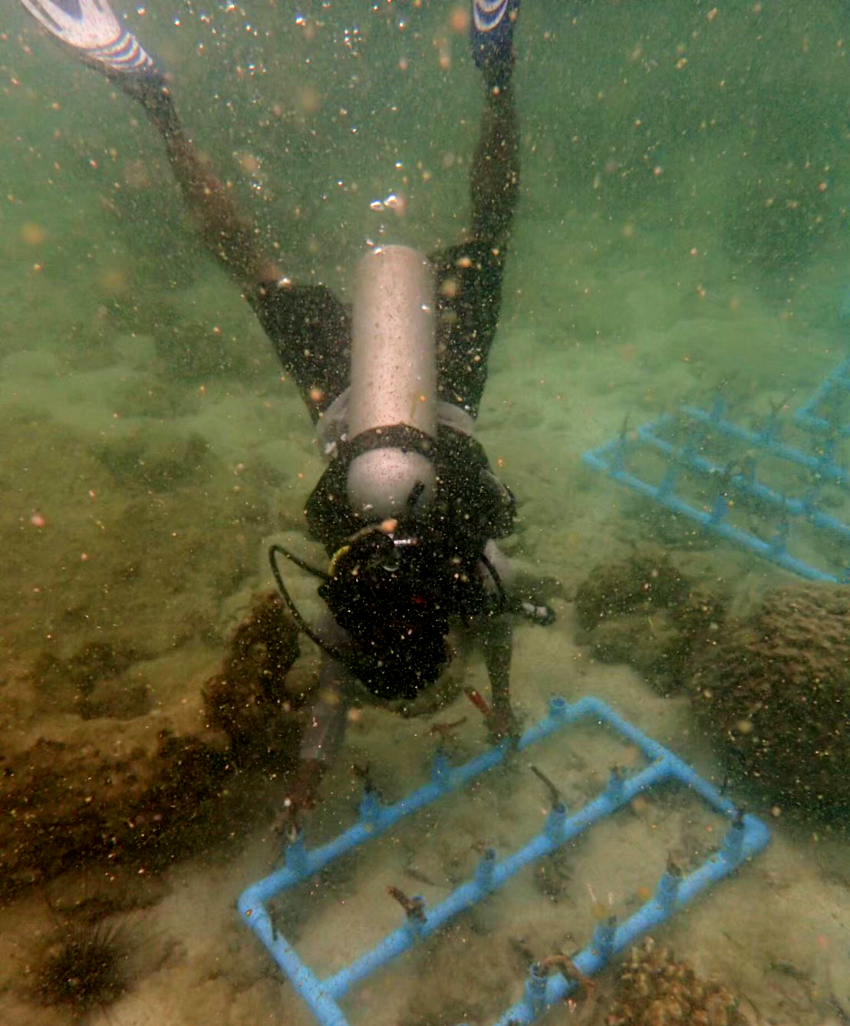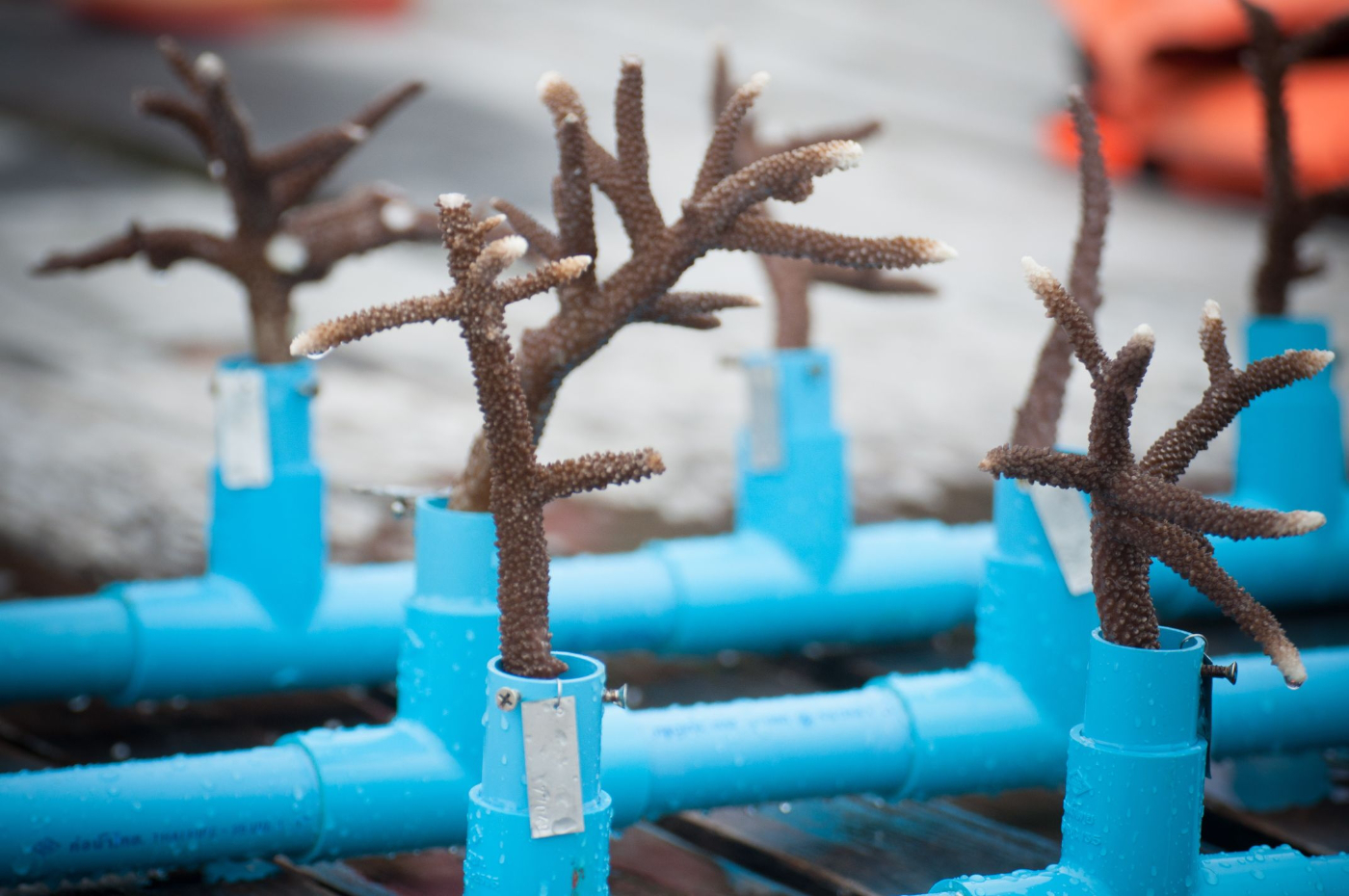 In this next phase, the Foundation and the project will continually be run by AGC Vinythai in collaboration with local conservation teams being integral to efforts to cultivate and protect the coral reefs. Our long-term commitment and cooperation will be vital. So, too, will be the knowledge, techniques, experience and consultancy on coral cultivation and rehabilitation provided by experts. The various areas of expertise will be shared among the local conservation teams in order to expand the areas of coral rehabilitation and sustain them.
Although the extent of the target this time is daunting indeed, AGC Vinythai is confident that, strong commitment and cooperation among authorities, educational institutes, private sector players and the public, make success and the benefits it will bring for society and our country, only a matter of time.