AGC Vinythai Plc. (AVT), Coral Conservation Foundation supported by AGC Vinythai Plc. and its coral project's alliances got together in
"AGC Vinythai Coral Project Networking" to drive coral rehabilitation progressively at Plaii Hotel, Rayong. Around 50 participants from different organizations and conservation groups took this good opportunity to not only share up-to-date information, suggestions, and perspectives but also exchange their ideas and solutions for some challenges of coral rehabilitation. Moreover, this fruitful meeting helped to strengthen relationship among members which resulting in a better understanding and coordination in the future.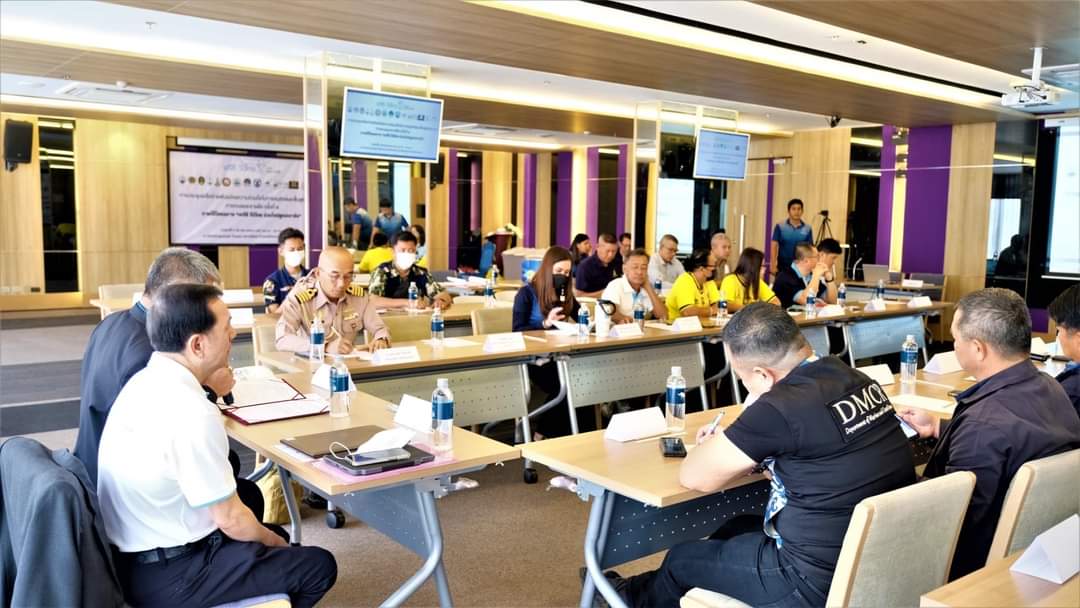 Besides AVT and the foundation, distinguished guests are from both government and public sectors which are Department of Marine and Coastal Resources; Department of National Parks, Wildlife and Plant Conservation; Rambhai Barni Rajabhat University; Aquatic Resources Research
Institute of Chulalongkorn University; King Mongkut's Institute of Technology Ladkrabang Prince of Chumphon Campus; First Naval Area Command; Naval Rating School; Plutaluang Wittaya School; Samaesan Subdistrict Administrative Organization; and conservation groups from Talu island,
Sichang island, Kood island, Mak island, Kai island and Payam island.
"Throughout 20 years, AGC Vinythai, Coral Foundation and our alliances have been putting tremendous effort into coral rehabilitation. Because we strongly realize that "cooperation" is a key to the project's success, our ambition is to seek for more partners in helping protect corals for our sustainable marine and coastal ecosystems," said Mr. Worathep Lertwinyu, Executive Vice President, Corporate Planning of AGC Vinythai.